7. Packages
The Package tab allows you to bundle two or more of your ticket types together to create packages.
To create a new package, click on the "New Package" button.

Packages
Fill in the basic information such as the package name, package description and terms and conditions.
To add tickets to your package, click the "Show Ticket" button base on the appropriate variation of your package.
(Eg. If your package is for adults, tick "Adult" and click the "Show Ticket" button on the same row.)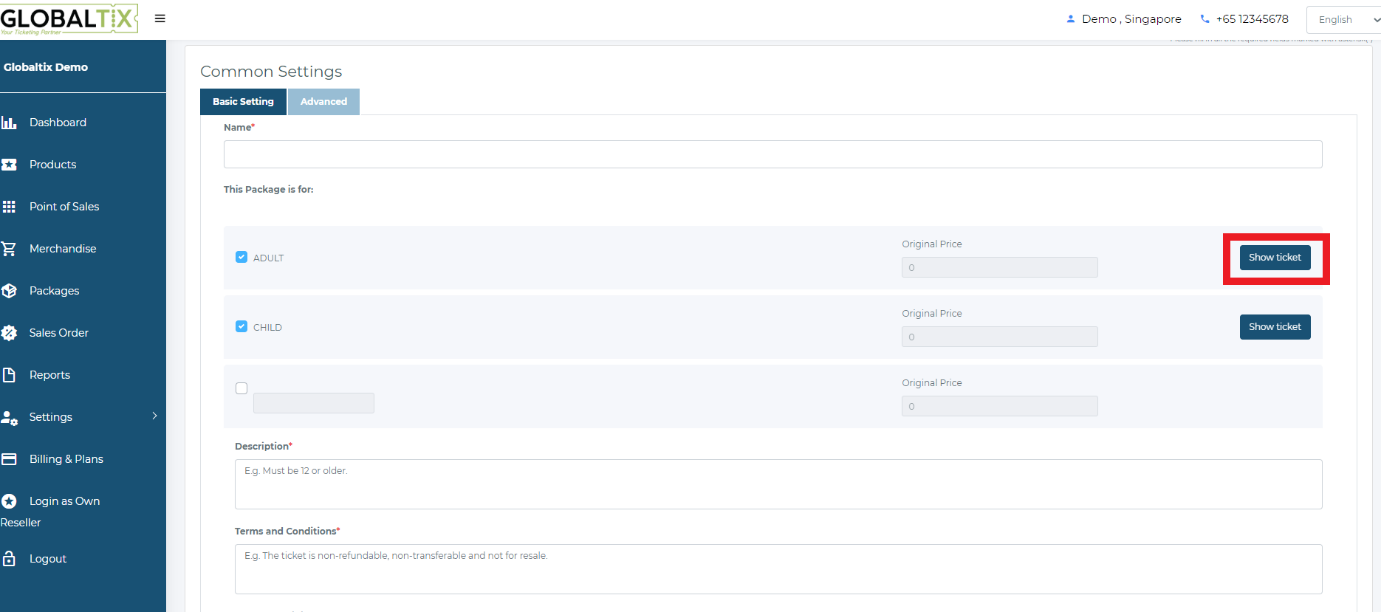 Add ticket type to package
After clicking "Add Ticket Types", a pop up will appear for you to search and select the ticket type you want to add. Click the "Select" button to determine the quantity of tickets you want to add in this package and click "Add".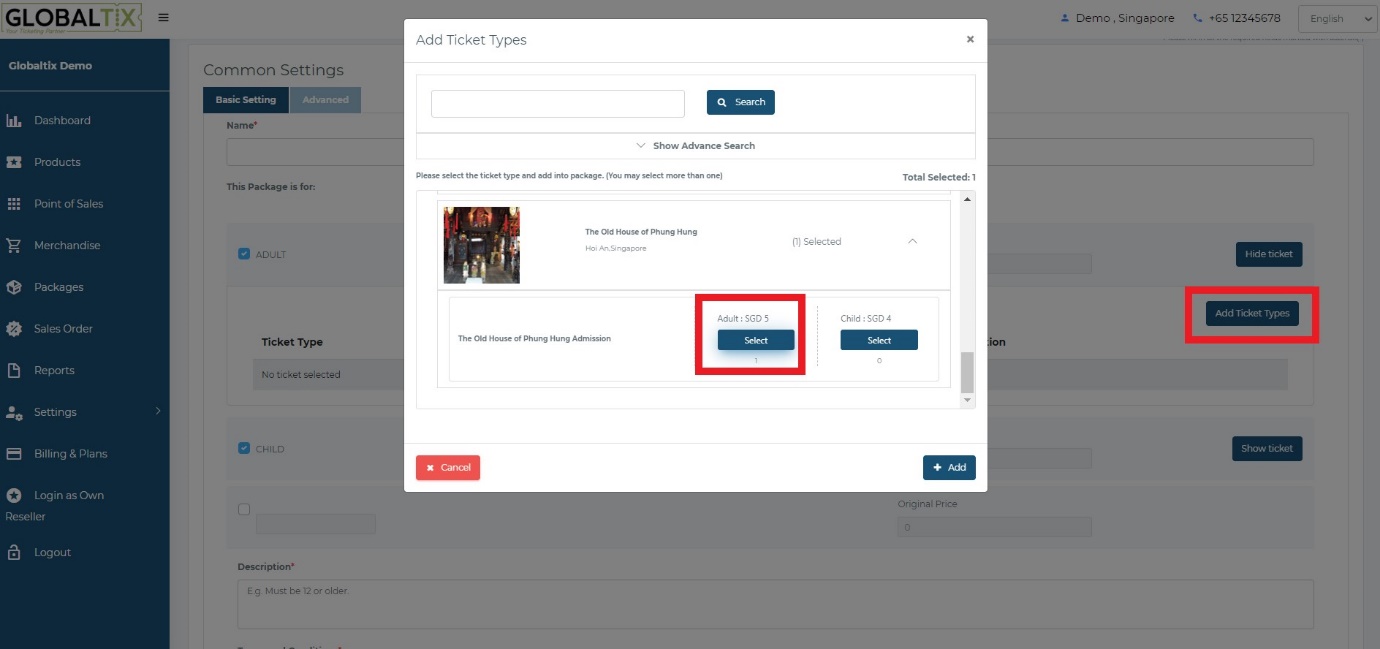 Add ticket type to package
Set your package validity. For more information on validity settings, please read Ticket Validity.
Upload an image for your package.
Change your package status between Pending, Published or Disabled.Pending : Default status when creating package, not available for sale.
Published : Sanity checks have been done and package is ready to be available for sale.
Disabled : Package not available for sale anymore. Disabled package can still be re-used by changing the status back to "Published".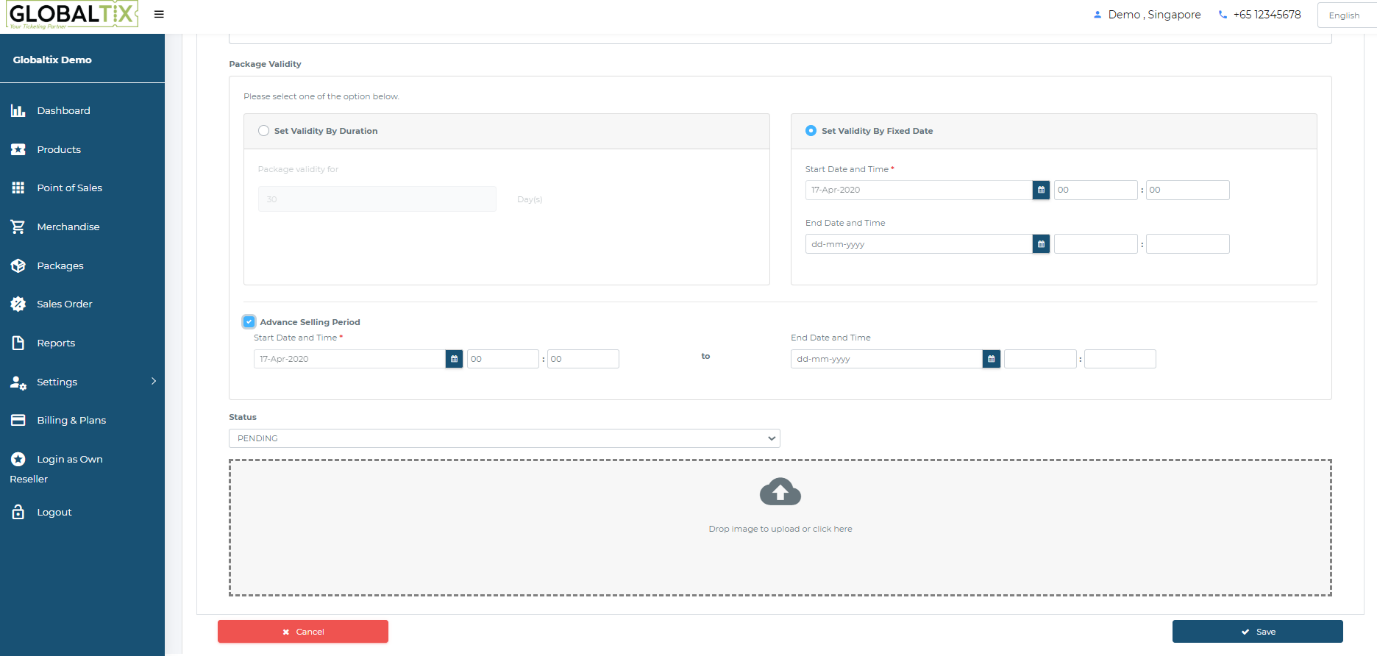 Set Package Validity
If you want to limit the total quantity available for sale for this package, you need to tick the option under "Ticket Quantity Limits".


Package Advance Settings
Set your package price by clicking on the "Distribution" button. For more information on how to set prices, read 4.3.1.2 Distribution Table .

Package Distribution