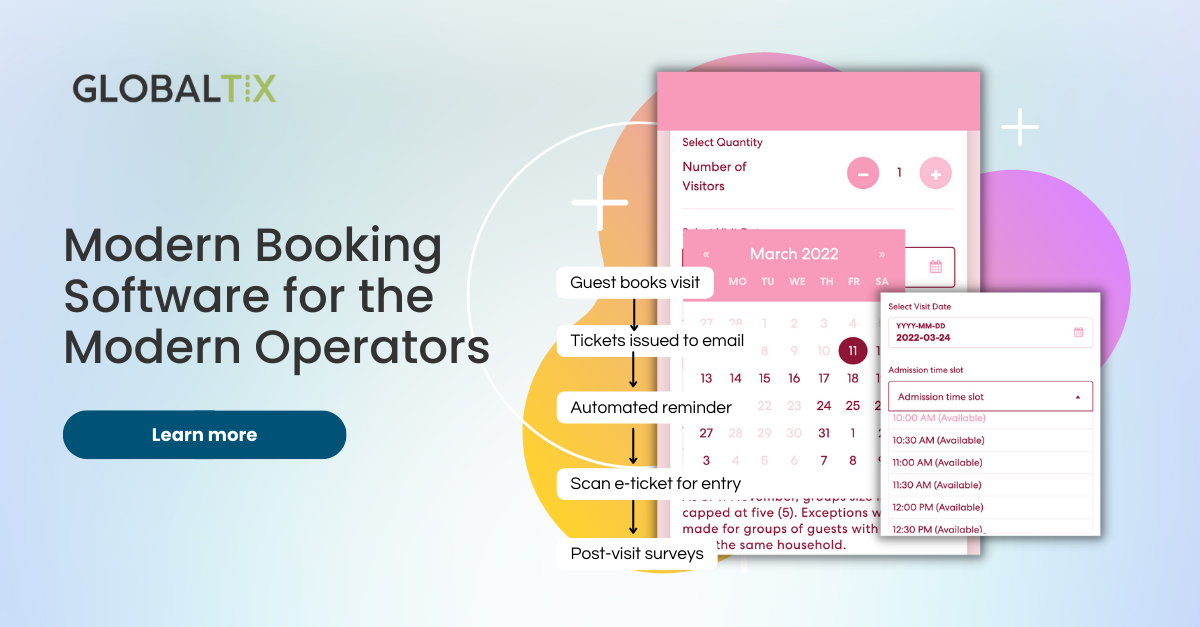 Some people think a booking tool is good to have. But savvy and sophisticated experience owners and modern operators know that a booking software with its many features can help them work more effectively and generate more revenue.
Here's how modern operators use booking software to achieve peace of mind and greater productivity.
Convert website visitors into bookings
A website is much more than a place to tell people about your product or service. It's an opportunity for you to put your best foot forward, convert visitors into bookings, simply with a 'book now' button.
Automate daily repetitive tasks
Automation is the best way to free up your employee's time for more productive tasks. It can handle repetitive tasks like inventory management, bookings, confirmation emails, and rescheduling a cancelled appointment.
Grow sales channels
Once you have put away the repetitive tasks, you can focus on growing your business. When you're a small team, your growth is explosive, you don't have time to manage multiple sales and marketing channels. Instead of contracting agent by agent, you can scale your sales team's productivity by connecting with a channel manager. Select your source market, identify your potential partners, set your rates, and watch your sales skyrocket!
Provide the best guest experience
We often think of customer experience in terms of the quality of an attraction – the rides and attractions, the food, everything your customers see and touch. But that is just one part of a much bigger picture. It's about how you make them feel engaged at every stage of their journey. Is it easy to book tickets? Do you have fast and convenient payment options? Was it easy to plan for their visit? And what could be done better? It's about providing a delightful experience for your customers, so they'll keep coming back for more!
It's not too late to get started! Sign up now: https://bit.ly/3Cmq9Ty